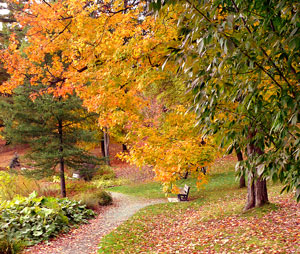 The Village of Paddock Lake along with Ludwig Nursery has put together a tree beautification program for the village residents.
The United Nations Environment Program has started a Plant for the Planet Billion Tree Campaign. Their goal is to plant 7 billion trees worldwide each year. The Village of Paddock Lake has joined this program for the homeowners so they can join in, buying trees at discounted prices.
The trees are mostly hybrid variety with a patented name of which Ludwig nursery has already paid the patent fee on each tree. We will have order forms at Village Hall located at 6969 236th Ave. along with pictures and descriptions of some of the trees.
Orders will start being taken on March 16th with a delivery date after April 15th depending on the weather. We will call when your tree is ready. Proof of residency required.
These are the trees you can purchase:
3 foot trees in pots – Autumn Blaze Red Maple, Accolade Hybrid Elm, Common Hackberry, Sycamore or London Plane tree, Aspen, Japanese Lilac, Amelanchier Serviceberry Tree Form, or Amelanchier Serviceberry Clump Form. If the residents plant $10. If the nursery plants 15 each.
Also available are 2 1/2 inch diameter trees about 10 feet tall weighing in at about 500 pounds including: Green spire Linden, Autumn Blaze Red Maple, Red Sunset Red Maple, Green Mountain Sugar Maple, Super form Norway Maple, Skyline Honey locust, Cleveland Select Flowering Pear, Snowdrift White Flowering Crab, Madonna Upright White Flowering Crab or a 5-8 foot Austrian Pine. Delivered to the village hall and you pick up $110. Delivered to your house and planted in front $125. Delivered to your house and planted in back $150.00.
All orders are based on availability.
Here's a link to an order form.
If you have any questions please call Karen Harris or Chris Bucko at 843-2713